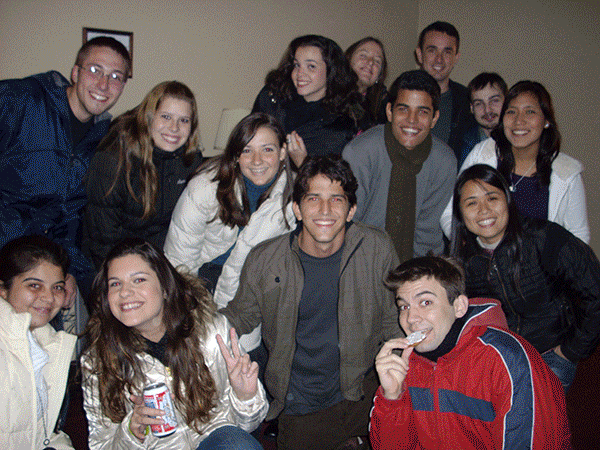 Photos
|
Our Calender
|
Our Facebook
In addition to all that Williamsburg and the surrounding areas have to offer, activities available to our guests include...
Local historical events
Group field trips to area attractions (ie. Colonial Williamsburg, Richmond, VA, Natural Bridge, Local Battlefields, Washington D.C., Water Country, Bush Gardens, etc.)
Guest speakers on "Living in America, Do's and Don't's." Guest speakers will be discussing topics such as, laws in America, shopping in America, how to get better tips, American banking rules, driving in America, drinking laws in America, getting a second job, etc.

Take a look at our property does & don'ts
Colonial Williamsburg | Busch Gardens | Water Country | Outlet Malls | Chamber of Commerce
Weather Time | Calendar | VA is For Lovers | W&M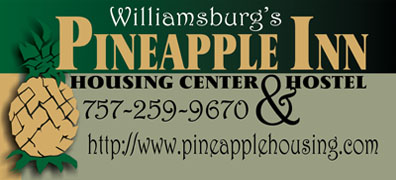 At The Pineapple Inn and Housing Center, a hotel and hostel, in Williamsburg, Virginia, our goal is to provide affordable, comfortable, and convenient housing at a location that is clean, well run, and focused on accommodating the weekly and monthly guest. We provide housing to J-1 international exchange student workers, college students, seasonal staff, construction staff, and other guests who may be looking for temporary housing.

Photopraph of The Pineapple Inn and Housing Center Short term housing is what we specialize in, it is the focus of our business. It's not an after thought, showing you our hospitality is our priority.



Click on the links in the menu above to learn more about The Pineapple Inn and Housing Center in Williamsburg, Virginia. Contact us now to reserve your room!
Pineapple Inn and Housing Center


5437 Richmond Road


Williamsburg, VA 23188


757-259-9670 | MAP



for reservation email or call us at...
757-259-9670